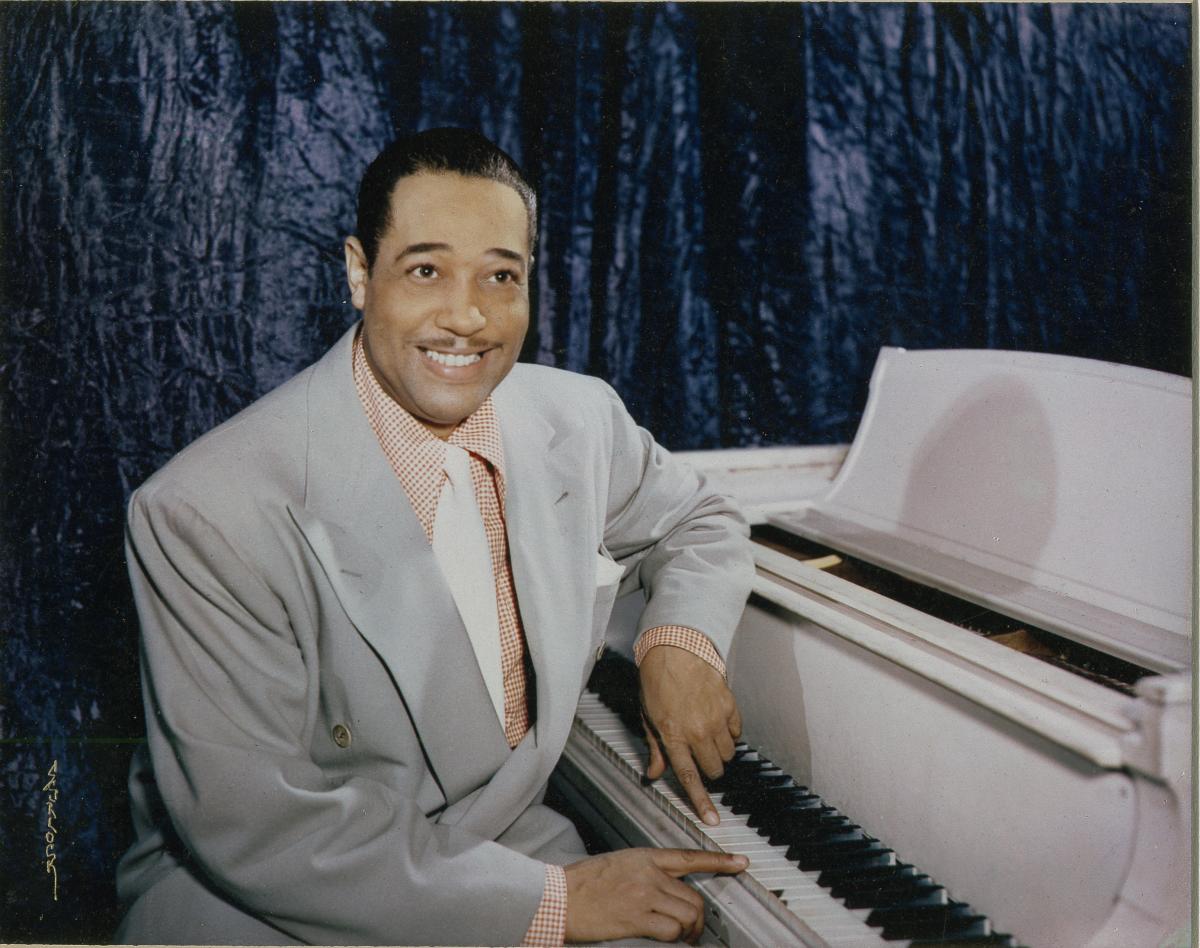 In the 1930s, Duke Ellington started working on an opera about Madame C.J. Walker, the first African American woman millionaire. These sketches became the basis for the opera, Queenie Pie. Queenie, one of New York's finest beauticians, is challenged by a rival, Cafe O'Lay a lighter skinned Creole. Cafe O'Lay sells skin-whitening concoctions to residents of 1930s Harlem to help them pass for white. Marc T. Bolin, the arranger responsible for the latest version of Queenie Pie notes "Queenie Pie addresses multiple themes that thread through much of Ellington's oeuvre, such as African-American identity, the Harlem experience, African primitive mythology, profound spirituality, a celebration of beauty – the beauty of a woman – and the power that such beauty holds over men."
Ellington sketched the ideas for Queenie Pie over a period of 40 years. In the 1960s, WNET Opera Program commissioned Ellington to compose an opera. After that fell through, Ellington premiered it at a concert with the help of George C. Wolfe and George David Weiss for the libretto, and conducted by Maurice Peress, with an adaptation by Barrie Lee Hall Jr. Mercer Ellington helped coordinate the production[1]. In 1986 the opera was revived for the American Music Theater Festival in Philadelphia with additional productions at the Kennedy Center. The score to that revival was lost, so when Marc T. Bolin was asked to complete the opera in 2007, he had to start from scratch.
Queenie Pie did not have a full score; it was more a collection of small ideas. Bolin states "The work that was presented to me, the work that I was supposed to "finish" was anything BUT a work. Research of the Ellington collection from the Smithsonian Institute, annotations from the study and transcription from Ellington's oeuvre and the steps taken to assemble the scattered manuscript." The ideas for Queenie Pie ranged from notes on a napkin, the back of programs, and torn pieces of paper. Through recreating these ideas, Bolin was able to piece together a full score. The Oakland Opera Theater premiered Bolin's new arrangement of Queenie Pie in 2008.
The success of the new Queenie Pie led to a full recording by the University of Texas Jazz Orchestra under the direction of Jeff Hellmer in 2010. In 2014, the Chicago Opera Theater staged Queenie Pie. Here's a snippet.
For more information on Duke Ellington's stage works, check out his ballets here.
[1] Karen Monson. 1986. "Opera: The Duke's 'Queenie Pie'." Wall Street Journal, Oct 08, 1. https://www.proquest.com/newspapers/opera-dukes-queenie-pie/docview/398061476/se-2?accountid=12390.